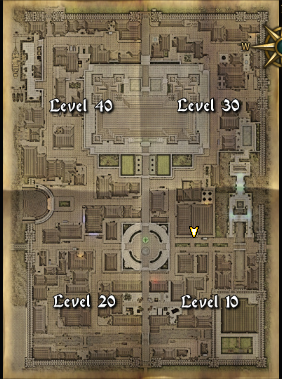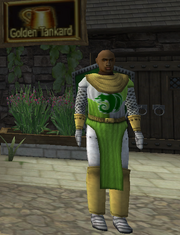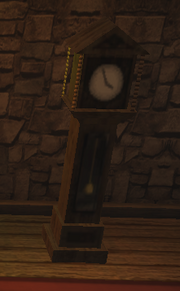 The Howling is a seasonal event for Halloween.
Oct 29, 2014 (game v1.21) - Nov 20, 2014 (game v1.22)
Oct 30, 2015 (game v1.35) - Nov 20, 2015
Oct 24, 2016 - Nov 15/16, 2016
Oct 26, 2017 - Nov 10, 2017
Oct 25, 2018 - Nov 8, 2018
Strange things have been happening at night in Eldevin City. Citizens have been advised to stay indoors at night and lock their doors! Guard Captain Travis has been tasked with increasing the Night Watch, report to him near the Golden Tankard Inn to get started on your adventure.
!!! Use the Patrol Clock in the Golden Tankard to enter the Halloween-Realm !!!
The event contains the following new content:
6 vanity sets
11 vanity pieces
11 unique creatures
7 achievements
1 emote
1 dance
6 pets
5 mounts
2 quests
4 daily quests
New sets, vanity, mounts, pets and an emote added for 2015.
All items could be obtained from Spooky Gift, Spooky Gift 2015, Argent Cache 2015 or bought from the Halloween Vendor in the Golden Tankard.
Giant Cauldron
Edit
To summon the Argent Wolf you need to add Spooky Treats or mundane loot items to the Giant Cauldron at Central Square.
Summoning a wolf requires an amount of items equivalent to 2250 Spooky Treats.
If the wolf has been summoned recently, the cauldron will not summon another wolf. The game enforces a delay of exactly 25 minutes between each new wolf, as marked by the global message indicating the wolf has been sighted in the square. Any treats added between the time the cauldron is filled and the end of this time will be wasted.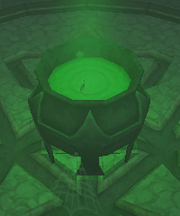 Achievements
Edit
Spooky Creatures
Edit